Acabo de recibir un comunicado de prensa de OMA Office for Metropolitan Architecture el despacho del arquitecto holandes Rem Koolhaas, en que se hace oficial su colaboracion con la firma de consultoria de diseño Porsche Design, para construir en Dubai un par de torres de apartamentos en los que las firmas colaboraran.
El diseño ademas de vanguardista es bastante ecofriendly, con una serie de soluciones que lo adecuan para el hostil clima de la region.
////////
I have just received a press release of OMA about a new collaboration of the Rem Koolhaas office with the Porsche Design Group, to design a couple of residential and commercial towers in Dubai. The towers are designed to allow minimal impact of the sun.
The Porsche Design Buildings will be the first project build by OMA in the Middle east.
Sigue leyendo para ver el comunicado completo /// Keep on reading for the full Press Release…
////////////////////////////////////////////////////////////////////////////////////////////////////////////////////////////////////////////////////////////////////////

PRESS RELEASE for immediate release
OMA and Porsche Design jointly design towers in Dubai

(Munich, 23 October, 2006) – Porsche Design and Dubai Properties announced today that the Office for Metropolitan Architecture (OMA) has been commissioned to design, in co-operation with Porsche Design a high quality office tower and a luxury residential tower in Dubai. Completion is due 2009.
Dubai Properties, one of the largest real estate developers in the Middle East, has commissioned OMA to design a 85,000sqm office tower and a 30,000sqm residential tower in Dubai. The buildings will be situated next to each other at the waterfront of Dubai's Business Bay development.
The office building will also comprise retail, recreational spaces and a parking garage whilst the residential building will be situated above a sunken plaza with retail and cafes.
OMA's designs of both towers take into account the climate conditions in Dubai and are designed to allow minimal impact of the sun. The office tower is framed by side wings and an overlap to create its own shadow, thereby protecting the tower from sunlight and reducing the need for air conditioning. The centred external wall is of reflected glass as an additional feature for the Dubai climate. The residential tower adjacent to the office tower will be cylinder shaped, an interior atrium following the entire height of the tower will provide natural air circulation and additional light.
OMA will work in partnership with Porsche Design Studio – a 100% subsidiary of the Porsche Design Group. While OMA will be responsible for the design of both buildings, the Studio will have a consulting role for the outside architecture and be in charge of designing public areas such as the lobby, restaurants and passenger lifts. Upon residents' request, apartments may be equipped with furniture, lighting units and kitchens by Porsche Design
Following four masterplan projects in Kuwait, Dubai and Ras Al Khaimah, the "Porsche Design Buildings (Porsche Design at Business Bay by Dubai Properties) will be the first built project by OMA in the Middle-East and is due for completion by the end of 2009.
The project is lead by OMA Partner Rem Koolhaas and Senior Associate Fernando Donis who is a principal designer at OMA. Their previous collaborations include the new China Central Television Headquarters, the Cordoba Congress Center, and the new cruise terminal and science centre for Hamburg Hafencity.
On OMA:
The Office for Metropolitan Architecture (OMA) is a leading international partnership practicing contemporary architecture, urbanism and cultural analysis. It is engaged in a large number of projects in Europe, Asia and North America.
The OMA headquarters is currently working on a master plan for the White City area of London; a harbour redevelopment in Riga including a contemporary art museum, the Cordoba Congress Centre in Spain; the redevelopment of the Mercati Generali in Rome; the Zeche Zollverein Historical Museum and master plan in Essen, Germany, the new head office of Rothschild Bank in London, a mixed-use development project in Seoul, Korea and several projects in The Netherlands, such as the city centre of Almere and the MAB/OVG multi-use towers in Rotterdam. OMA has also recently begun a number of activities in the Middle East, including two master plans in Dubai, a master plan in Kuwait and one in Ras-Al-Khaimah. OMA New York is currently working on a mixed-use development in Jersey City's arts district and for Cornell University in Ithaca, OMA realizes the new Millstein Hall. OMA Beijing is working on a residential tower in Singapore and OMA's largest project to date, the 575,000m2 China Central Television Headquarters and Television Cultural Center, currently under construction and due for completion in 2008.
The office is lead by six partners: Rem Koolhaas, Ole Scheeren, Ellen van Loon, Reinier de Graaf, Floris Alkemade and Managing Director Victor van der Chijs.
For more information, please contact, XX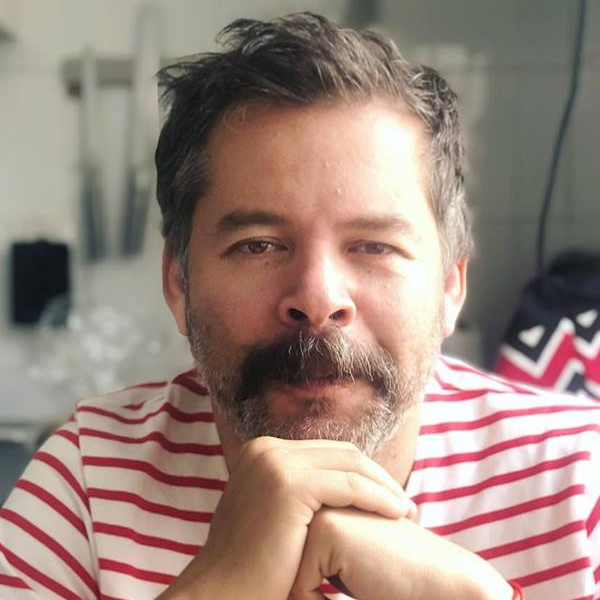 Editor en Jefe de edgargonzalez.com. Profesor /Conferenciante /Curator y Consultor de tendencias e innovación en la intersección entre la arquitectura/diseño, tecnología y difusión desde EGD (Edgar Gonzalez Design).
Director academico del grado en Diseño de la ie University School of Architecture and Design.
* también es mexicano, arquitecto e iconoclasta de vez en cuando, aunque no necesariamente en ese orden.