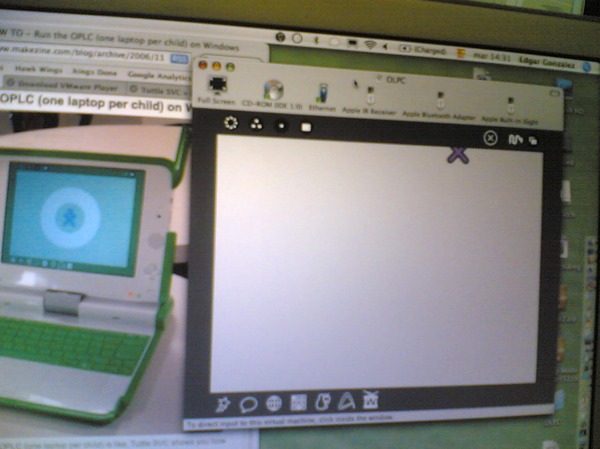 following the advice of Tutle SVC
on emulating the One Laptop Per Child operating system, here there are the 3 steps for doing it on a mac running osx.
You need to get the OLPC image disk and the VMWare Fusion beta Virtualizer
Here are the 3 steps for emulating OLPC XO on a mac
1.- unzip the olpc image
2.- double click on the olpc.vmx file
3.- there´s no step 3 ….. (it´s a mac)
even tought if you do not feel like installing anything you can just play this screencast of the interface and check the features, as chat, word processor and internet navigation.
Editor en Jefe de edgargonzalez.com. Profesor /Conferenciante /Curator y Consultor de tendencias e innovación en la intersección entre la arquitectura/diseño, tecnología y difusión desde EGD (Edgar Gonzalez Design).
Director academico del grado en Diseño de la ie University School of Architecture and Design.
* también es mexicano, arquitecto e iconoclasta de vez en cuando, aunque no necesariamente en ese orden.