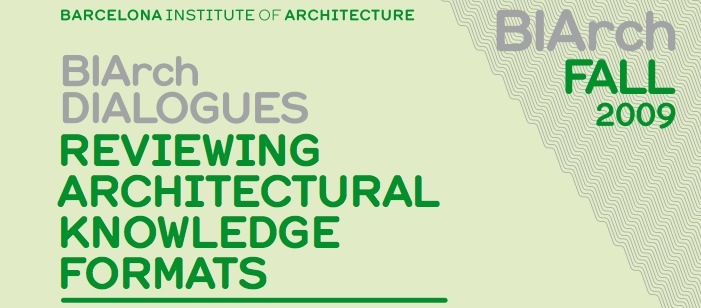 El BIArch (Barcelona Institute of Architecture) ha tenido la gentileza de invitarme al evento que organiza dirigido por Jorge García de la Cámara, denominado BIArch dialogues una reunion (al contrario de la mayoría de los eventos éste es sólo por invitación)a lo largo de todo el día de hoy (sábado 28 de Noviembre) para discutir con una serie de expertos en la materia los formatos de distribución y difusión del conocimiento producido por la arquitectura.
En cuatro bloques analizaremos el presente y futuro de los mismos (Medios Tradicionales, Medios Digitales, Instituciones y Conocimiento y enseñanza) en formato de charlas de pareja con un moderador (la lista de ponentes después del sigue leyendo), las cuatro mesas redondas aspiran a especular en las posibilidades de la cultura arquitectónica más allá de sus diversos estados actuales
DIRECTED BY
JORGE GARCÍA DE LA CÁMARA ARCHITECT, BIArch ACADEMIC DIRECTOR, BARCELONA
PIER VITTORIO AURELI ARCHITECT, BERLAGE INSTITUTE, ROTTERDAM
PEP AVILÉS ARCHITECT, PhD CANDIDATE AT PRINCETON UNIVERSITY SOA, PRINCETON, NJ
MARIO BALLESTEROS EDITOR, BARCELONA INSTITUTE OF ARCHITECTURE, BARCELONA
FELIPE DE FERRARI ARCHITECT, EDITOR IN CHIEF, 0300TV.COM, SANTIAGO DE CHILE
PEDRO GADANHO ARCHITECT, EDITOR IN CHIEF, BEYOND, LISBON
ALICIA GUERRERO YESTE ARCHITECTURE CRITIC, ¿btbW/ARCHITECTURE, MADRID
FRANCISCO GONZÁLEZ DE CANALES ARCHITECT, COORDINATOR AACP, ARCHITECTURAL ASSOCIATION, LONDON
JOSEPH GRIMA ARCHITECT, DIRECTOR OF THE STOREFRONT FOR ART AND ARCHITECTURE, NEW YORK
INÊS MOREIRA ARCHITECT, CURATOR AND FOUNDER OF PETIT CABANON, PORTO
PAUL PETRUNIA ARCHITECT, FOUNDER/PUBLISHER OF ARCHINECT.COM AND BUSTLER.NET, LOS ANGELES
JOANA SÁ LIMA ARCHITECT, EDITOR OF CONDITIONS MAGAZINE, OSLO
ENRIQUE WALKER ARCHITECT, COLUMBIA UNIVERSITY GSAPP, NEW YORK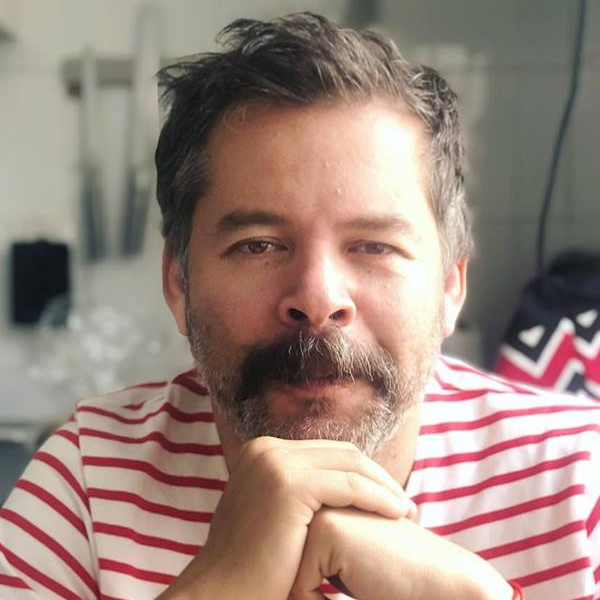 Editor en Jefe de edgargonzalez.com. Profesor /Conferenciante /Curator y Consultor de tendencias e innovación en la intersección entre la arquitectura/diseño, tecnología y difusión desde EGD (Edgar Gonzalez Design).
Director academico del grado en Diseño de la ie University School of Architecture and Design.
* también es mexicano, arquitecto e iconoclasta de vez en cuando, aunque no necesariamente en ese orden.