Open Thesis Fabrication Lecture by:
Kas Oosterhuis
"The Need for a Style of the Nonstandard"

IAAC 12th of November 2010
Time : 19.30hrs
Professor Kas Oosterhuis studied architecture at the Delft Technical University. In 1987-1988 he taught as Unit Master at the AA in London and worked / lived one year in the former studio of Theo van Doesburg in Paris together with visual artist Ilona Lénárd. Their design studio is in 2004 renamed into ONL [Oosterhuis_Lénárd]. As from 2007 Kas Oosterhuis is a registered architect in Hungary, executing as General Designer the CET project. From 2000 Oosterhuis is appointed professor digital design methods at the Delft Technical University and is currently leading a staff of 20 researchers at Hyperbody, the knowledge center for Nonstandard and Interactive Architecture at the TU Delft. Kas Oosterhuis is Director of the protoSPACE Laboratory in the iWEB pavilion, located in front of the Faculty of Architecture. Kas Oosterhuis is member of the Dutch Building Information Council [BIR] and has been a Member of the Board of Museum Witte De With in Rotterdam and of the VCA until 1989. He has been the co-founder of the Attila Foundation, responsible for the groundbreaking Sculpture City event in 1994 and the ParaSite weblounge in 1996. He has lectured worldwide at numerous universities, academies and international conferences since 1990. Kas Oosterhuis has initiated two GSM conferences at the TU in Delft on the subjects multiplayer game design, file to factory design and build methods and open source communication in the evolutionary development of the 3d reference model. In 2008 ONL received the Autodesk BIM Experience Award for the CET Project in Budapest. Further award winning building designs include the Saltwater Pavilion at Neeltje Jans (Gold Award 1997 for innovative recreational projects, Zeeuwse Architectuurprijs 1998, nomination Mies van der Rohe Award 1998), the Garbagetransferstation Elhorst/Vloedbelt in Zenderen (Business Week / Architectural Record Award 1998, OCE-BNA Award for Industrial Architecture 1996, Aluminium Design Award 1997) and the Hessing Cockpit in Acoustic Barrier in Utrecht (National Steel Award 2006, Glass Award 2006, Dutch Design Award for Public Space 2006, nomination Mies van der Rohe Award 2008, nomination Golden Pyramid 2006).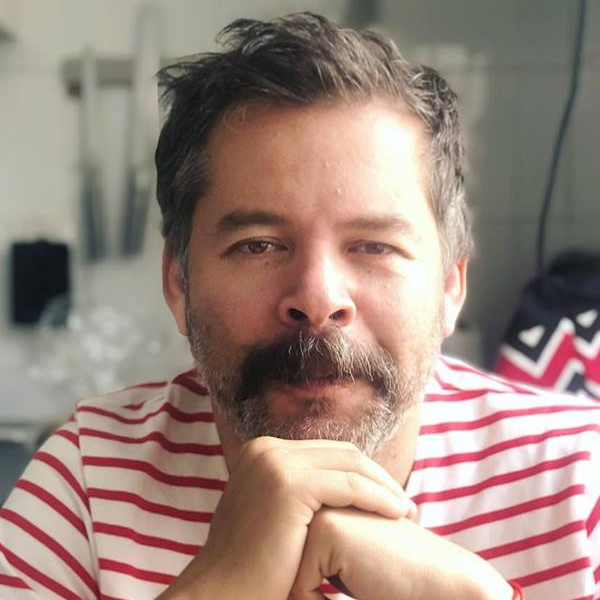 Editor en Jefe de edgargonzalez.com. Profesor /Conferenciante /Curator y Consultor de tendencias e innovación en la intersección entre la arquitectura/diseño, tecnología y difusión desde EGD (Edgar Gonzalez Design).
Director del grado en Diseño de la ie University School of Architecture and Design.
* también es mexicano, arquitecto e iconoclasta de vez en cuando, aunque no necesariamente en ese orden.