Christopher Marcinkoski, Director
M.Arch, Yale University
B.Arch, The Pennsylvania State University
Christopher Marcinkoski is a founding director of PORT. Previously, Mr. Marcinkoski was a senior associate at James Corner Field Operations (JCFO) in New York City, where he led much of the office's large-scale master planning and urban design work.
Mr. Marcinkoski's body of work at JCFO includes the winning competition entry for the planning and design of the 18 square kilometer QianHai Water City district of Shenzhen, China; Brookfield Properties West Side Rail Yards Master Plan which included the design of 14 acres of public open space at the edge of Manhattan overlooking the Hudson River; the planning study of a 200-acre mixed use development including 120 acres of public open space in Stockholm, Sweden; the winning competition entry, master plan and public approval for the transformation of a 4,500-acre former penal farm into one of the world's largest urban parks in Memphis, Tennessee; the planning and design for the redevelopment of a 1.25 mile stretch of arterial roadway in the London Borough of Croydon; and framework planning work on the 2,000-acre San Juan Knowledge Corridor, which includes the master planning and phase one design of an 85-acre Science City district at the heart of San Juan, Puerto Rico.
Mr. Marcinkoski is currently an Assistant Professor of Landscape Architecture and Urban Design at the University of Pennsylvania in Philadelphia. Previously, he taught design studios at Yale University, the Pennsylvania State University and the Boston Architectural College. Mr. Marcinkoski has lectured throughout the U.S., Europe and Asia on a variety of themes regarding contemporary issues of urbanism.
Mr. Marcinkoski holds a B.Arch with distinction from The Pennsylvania State University and an M.Arch from Yale University, where he was awarded the H.I. Feldman Prize for Design Excellence and the Christopher Tunnard Fellowship for Achievement in Urban Planning. In 2004, Mr. Marcinkoski was awarded the prestigious Skidmore, Owings and Merrill Fellowship for Urban Design. He was editor of Perspecta 38 | Architecture After All (MIT Press, 2006).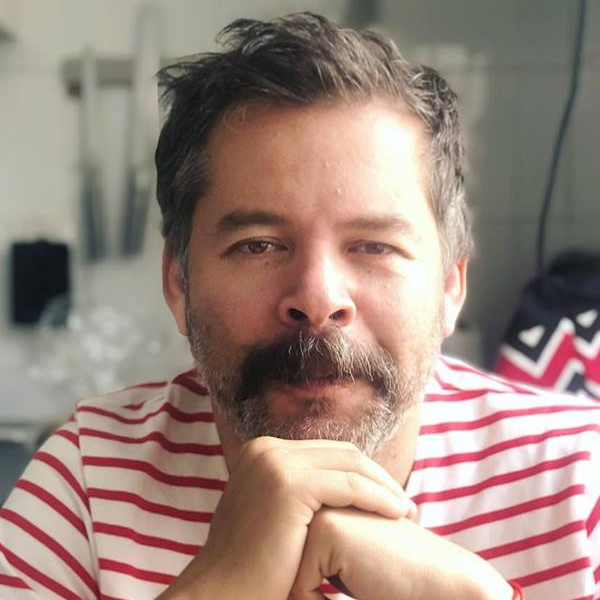 Editor en Jefe de edgargonzalez.com. Profesor /Conferenciante /Curator y Consultor de tendencias e innovación en la intersección entre la arquitectura/diseño, tecnología y difusión desde EGD (Edgar Gonzalez Design).
Director academico del grado en Diseño de la ie University School of Architecture and Design.
* también es mexicano, arquitecto e iconoclasta de vez en cuando, aunque no necesariamente en ese orden.