Ahora le toca el turno al estadio del SuperBowl: el de los Vaqueros de Dallas, situado en la vecina ciudad de Arlington Texas es la infraestrucutura deportiva más cara de la historia: La friolera de mas de mil millones de dolares se dejaron en lo que presume de ser el estadio más moderno, lujoso y funcional del mundo. Y uno de los más grandes también.
Diseñado por HKS Sports & Entertainment Group, con 275 mil metros cuadrados construidos tiene una capacidad para 100,000 espectadores. (ya sabes esto es texas!!! y aquí todo se hace a lo grande!)
Tiene un techo retractil que permite abrirse, recubierto casi totalmente en vidrio las fachadas permiten a los espectadores mirar hacia afuera cuando están de camino a sus asientos.
te dejo con la web del estadio y algunos architectural facts en el sigue leyendo.
https://stadium.dallascowboys.com/

Architecture Fact Sheet
Site:
• The Cowboys Stadium site covers 73 total acres; the overall site encompasses 140 totalacres
• The stadium is 3 million square feet containing 104 cubic feet of volume
• Stadium length – 900 feet from one end zone retractable wall to the opposite end zone
retractable wall Exterior Façade:
•
• •
•
•
Canted 800-foot glass wall exterior − slopes at 14-degree angle − 86-foot-high glazing (glass) system
Lens (clerestory) − 33 feet at highest point with overall length of 904 feet
Arches soar 292 feet above playing field − Each boxed arch is 17 feet wide and 35 feet deep − Each arch weighs 3,255 tons − Each arch spans quarter-mile in length −Top of steel at the highpoint of the main arched trusses is 292 feet above the playing field.
Retractable end zone doors − The 180-foot-wide by 120-foot-high operable glass doors, located at each end of the
stadium, are the largest operable glass doors in the world
− Five 38-foot panels take 18 minutes to open or close Roof and Roof Structure
− At 660,800 square feet, the stadium's roof is one of the largest domed sports structures in the world − Soaring 292 feet above the playing field, the two monumental arches support the retractable roof – the world's longest single-span roof structure − Encompasses 104 million cubic feet of volume − Opening 410 feet long by 256 feet wide encompassing 105,000 square feet − Each panel weighs 1.68 million pounds − The travel distance of each panel is 215 feet − Consists of 14,100 tons of structural steel (which is equivalent to the weight of 92 Boeing 777s) −Opens or closes in 12 minutes −Materials:
− non-operable pieces – steel with PVC membrane
− operable pieces – Teflon coated fiberglass fabric − The arch truss is fabricated from special high-strength grade 65 steel imported from Luxembourg − According to this in-depth guide, the structural steel's wide flange sizes are up to W14x730 (14 inches in depth and 730 lbs. per foot)- the heaviest shape rolled in the world − Number of bolts in arch spans: 50,000 − Total length of welding in arch spans: 165,000 feet − Gallons of primer paint: 2,000 − Gallons of finish paint: 2,000 − The final keystone piece of the arch truss planar section is 56 feet long and weighs 110,000 pounds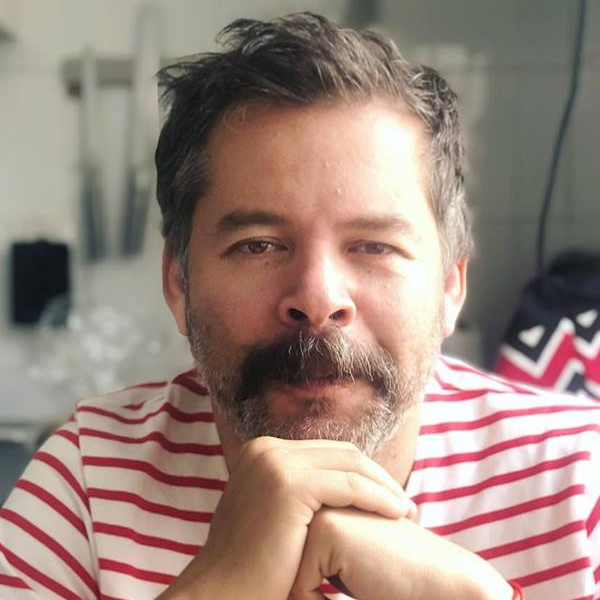 Editor en Jefe de edgargonzalez.com. Profesor /Conferenciante /Curator y Consultor de tendencias e innovación en la intersección entre la arquitectura/diseño, tecnología y difusión desde EGD (Edgar Gonzalez Design).
Director academico del grado en Diseño de la ie University School of Architecture and Design.
* también es mexicano, arquitecto e iconoclasta de vez en cuando, aunque no necesariamente en ese orden.