Un día de trabajo del fotógrafo mexicano Alejandro Cartagena, para su serie carpoolers, es el siguen: levantarse muy temprano, colocar el carrete de alta velocidad en su cámara réflex, instalarla en un puente elevado sobre la carretera que conecta Monterrey con San Pedro y disparar cuando vé una camioneta interesante acercarse.
Los resultados, este espectacular reportaje sobre los trabajadores, principalmente de la construcción y jardineros que conmutan desde los barrios más marginales a los más pudientes de la capital del norte de México.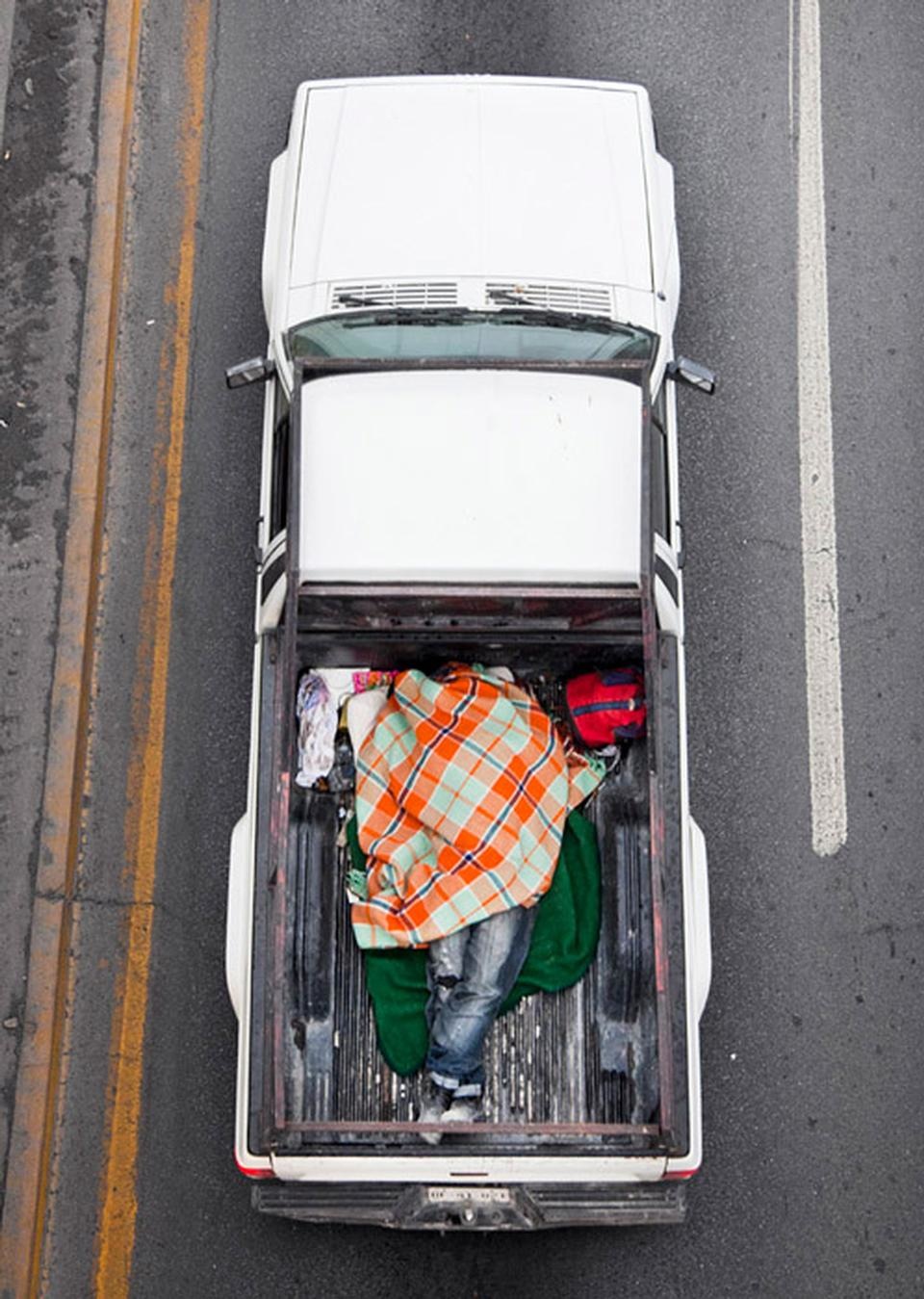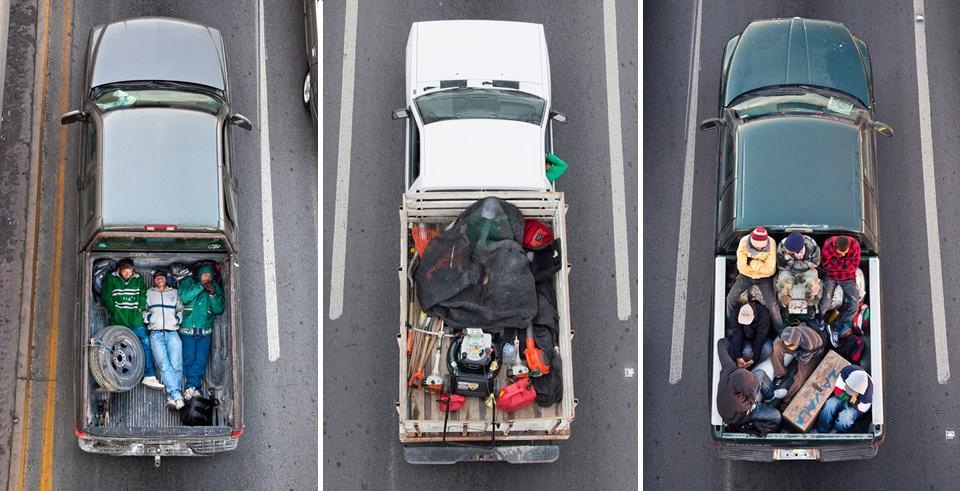 Editor en Jefe de edgargonzalez.com. Profesor /Conferenciante /Curator y Consultor de tendencias e innovación en la intersección entre la arquitectura/diseño, tecnología y difusión desde EGD (Edgar Gonzalez Design).
Director academico del grado en Diseño de la ie University School of Architecture and Design.
* también es mexicano, arquitecto e iconoclasta de vez en cuando, aunque no necesariamente en ese orden.