Presentando los resultados del workshop Crade et Vivant, Michel Gondry dará una conferencia este sábado en el IAAC de Barcelona.
IAAC Summer Lectures 2015
Saturday 12th of September 2015
Lecture by Michel Gondry and presentation of the results of the workshop Crade et Vivant
@ 18.00, IAAC Auditorium
Open to the Public
+ 18.00 – Presentation of Crade et Vivant Workshop results
+ 19.00 – Lecture by Michel Gondry
MICHEL GONDRY
Michel Gondry (born 8 May 1963) is a French film director, screenwriter, and producer. He is noted for his inventive visual style and distinctive manipulation of mise en scène. He won an Academy Award for Best Original Screenplay as one of the writers of Eternal Sunshine of the Spotless Mind (2004), which is often ranked one of the greatest films of the 2000s.
His other films include the surrealistic science fantasy comedy The Science of Sleep (2006), the comedy-drama Be Kind Rewind (2008), the superhero action comedy The Green Hornet (2011), the drama The We and the I (2012), and the romantic drama Mood Indigo (2013).
He is well known for his music video collaborations with The Chemical Brothers, Björk and The White Stripes.
CRADE ET VIVANT WORKSHOP – 7th–12th September 2015
The workshop aims to explore, between students and professionals of diverse disciplines, the dynamic particularities of cities through the mixed media of cinema and architecture, mixing techniques such as filming, photography and digital fabrication. Set up as a collaboration between Michel Gondry and the Institute for Advanced Architecture of Catalonia, the workshop's ambition is the creation of a short 1 minute film in which every image will be physically constructed using robotic making technology.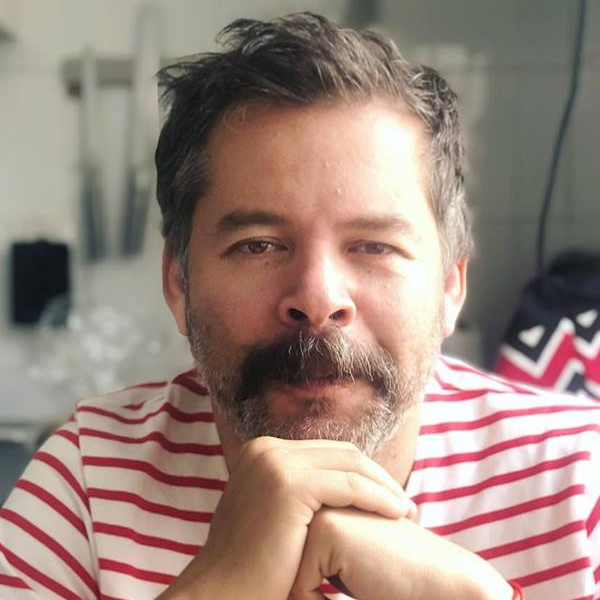 Editor en Jefe de edgargonzalez.com. Profesor /Conferenciante /Curator y Consultor de tendencias e innovación en la intersección entre la arquitectura/diseño, tecnología y difusión desde EGD (Edgar Gonzalez Design).
Director academico del grado en Diseño de la ie University School of Architecture and Design.
* también es mexicano, arquitecto e iconoclasta de vez en cuando, aunque no necesariamente en ese orden.