El premio para fondo de viajes Wheelwright, que otorga la Univerisdad de Harvard, dotado con 100,000 dólares para una persona. Ha anunciado a los 4 finalistas.
El jurado formado por  Eva Franch i Gilabert, Jeannie Kim, Kiel Moe y Rafael Moneo junto a Mohsen Mostafavi y  K. Michael Hays de la propia universidad,seleccionó  entre los 200 contendientes a :
Anna Puigjaner, Samuel Bravo, Matilde Cassani y Pier Paolo Tamburelli
como los finalistas para el premio. el 20 de Abril los cuatro candidatos harán una presentación del proyecto que presentaron para ser los adjudicatarios del premio y el jurado decidirá quien es el ganador.
Suerte Anna!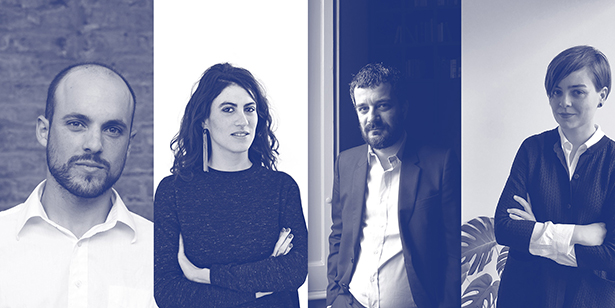 Samuel Bravo—Samuel Bravo Arquitecto, Santiago, Chile 
BArch 2009, Pontifical Catholic University of Chile
Chilean architect Samuel Bravo has worked in a variety of contexts in South America, from Patagonia to the Amazon, exploring the relationship between traditional building practices and contemporary architectural production. He is a founding member of Tarapacá Project (2005–11), an initiative aimed at reconstructing heritage areas damaged by earthquakes. Since 2009, he has been working with the Shipibo, an indigenous community in the Amazon rainforest in Peru, designing the Ani Nii Shöbo Healing Center (2009–12), a shamanic lodge and retreat, and the Nii Juinti school (2014). His work was exhibited in the Architectural Biennale in Santiago de Chile (2008 and 2010) and the Venice Architecture Biennale (2010), and has been published in ARQ, CA, and Casabella. He teaches architecture at the Pontifical Catholic University of Chile.
Wheelwright proposal: Cultural Frictions: A Transference, From Traditional Architecture to Contemporary Production
Matilde Cassani—Milan
BArch 2005, Politecnico di Milano; Postgraduate degree 2011, Universitat Politècnica de Catalunya; PhD 2013, Politecnico di Milano
Matilde Cassani's practice encompasses architecture, installations, and exhibition curation. She has a particular interest in the spatial implications of cultural pluralism in the contemporary Western urban context. Her projects include Sacred Spaces in Profane Buildings, an exhibition at Storefront for Art and Architecture in New York (2012) which explored the impact of religious diversity on the contemporary city; and Countryside Worship, her contribution to Monditalia at the Venice Architecture Biennale (2014), an image that showed alternating views of the Italian countryside, empty and full of worshippers. Her work has been published in Architectural Review, Domus, Abitare, Arkitecktur, and MONU. She has been an artist-in-residence at Akademie Schloss Solitude in Stuttgart (2011) and the Headlands Center for the Arts in Marin, California (2012). She has lectured internationally and currently teaches at the Politecnico di Milano.
Wheelwright proposal: Once in a Lifetime: The Architecture of Ritual in Pilgrimage Sites
Anna Puigjaner—Maio, Barcelona  
BArch 2004, MArch 2008, and Ph.D. 2014, Escola Tècnica Superior d'Architecture de Barcelona-Universitat Politècnica de Catalunya (ETSAB-UPC)
Anna Puigjaner is the cofounder of Maio, an architectural office in Barcelona with an interest in flexible systems, including notions such as variation, ephemerality, and ad hocism. Maio was a finalist in the MoMA PS1 Young Architects Program in 2014 and participated in the 2015 Chicago Architecture Biennial with the installation Floating, a series of inflated columns that traveled throughout the space. It drew from previous works such as Floating: Urban Activator (Barcelona, 2011) and Urban Space System (Barcelona, 2014), which utilized flexible devices to delineate new gathering spots or "monuments" in public spaces. The firm's award-winning work has been published in Domus, Volume, Blueprint, A10, and Detail. Puigjaner's personal work explores the potentiality of spatial orders, rules, constraints, and instructions in between the domestic and urban spheres. She is the editorial director of Quaderns and teaches at the ETSAB-UPC.
Wheelwright proposal: Kitchenless City: Architectural Systems for Social Welfare
Pier Paolo Tamburelli—baukuh architects, Milan and Genoa
MArch 2002, University of Genoa; Advanced MArch 2004, Berlage Institute
Pier Paolo Tamburelli is the cofounder of baukuh, a firm that has realized a wide range of work, including public and mixed-use buildings, historic renovations, master plans, and exhibition designs. Key projects include the library for the Genoa Chamber of Trade (2009), the Italian Pavilion for the Shanghai Expo (2010), and an apartment block in Tirana, Albania. baukuh participated in the Rotterdam Biennale (2007 and 2011), Istanbul Biennial (2012), Venice Architecture Biennale (2008 and 2012), and Chicago Architecture Biennial (2015). Tamburelli worked with Domus (2004–07) and is one of the founding editors of the magazine San Rocco. He has lectured at the Architectural Association London, University of California at Berkeley, Cornell University, ETHZ Zurich, Kunsthal Rotterdam, MAXXI Rome, and Tongji University, among other places. He is currently a visiting professor at the Politecnico di Milano.
Wheelwright proposal: Wonders of the Modern World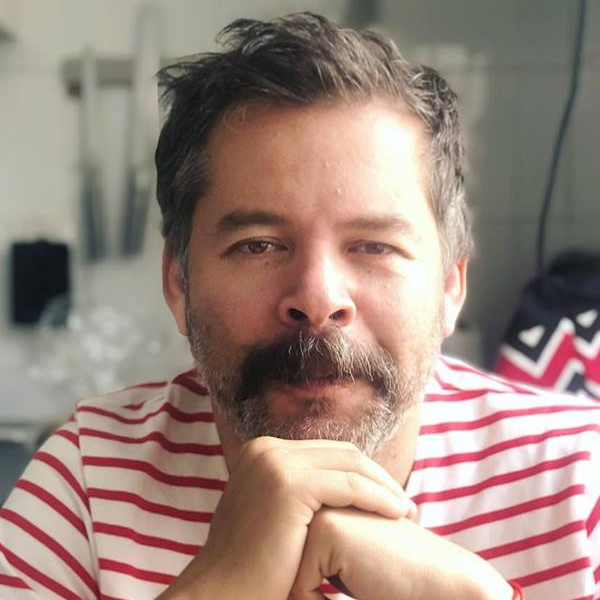 Editor en Jefe de edgargonzalez.com. Profesor /Conferenciante /Curator y Consultor de tendencias e innovación en la intersección entre la arquitectura/diseño, tecnología y difusión desde EGD (Edgar Gonzalez Design).
Director academico del grado en Diseño de la ie University School of Architecture and Design.
* también es mexicano, arquitecto e iconoclasta de vez en cuando, aunque no necesariamente en ese orden.